River Kwai Day Tour From Bangkok to Kanchanaburi
Kanchanaburi Thailand. River Kwai Day Tour from Bangkok, nestled in the picturesque countryside of Thailand lies the enchanting River Kwai, a destination brimming with rich history and natural beauty. The River Kwai Tour offers a unique opportunity to immerse yourself in this captivating region and discover its hidden gems. This tour takes you on a journey through time, allowing you to explore significant historical sites such as the infamous Bridge over the River Kwai, which stands as a poignant reminder of World War II.
An excursion to Kanchanaburi and the River Kwai is a great way to experience the natural environment and culture of Thailand, and to discover the regions beautiful yet bloody history.
During the tour you will enjoy sites such as the Bridge over the River Kwai, where you will learn about its history and why it is so famous since World War II. You will have the chance to learn about the harrowing events that unfolded here and pay tribute to those who sacrificed their lives. Beyond its historical significance, the River Kwai also showcases breathtaking landscapes that will leave you awe-inspired.
River Kwai Day Tour
Experience The town of bridge on the Riverkwai visit Kanchanaburi attractions as; World War ll Cemetery and Museum, Bridge Over the River Kwai, The Train on the Death Railway and see the beautiful Saiyok Noi Water Fall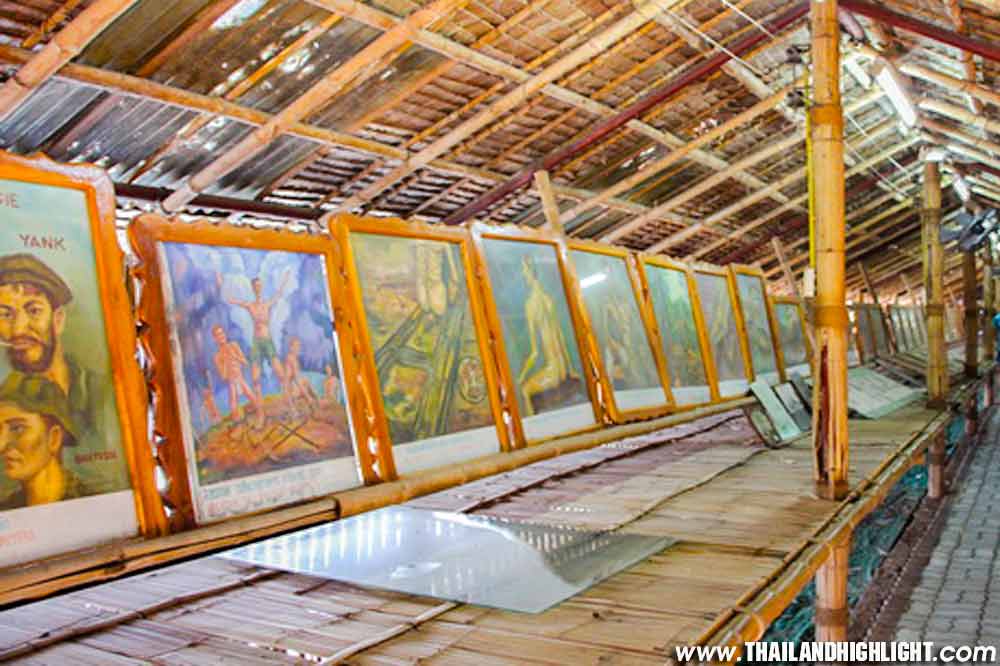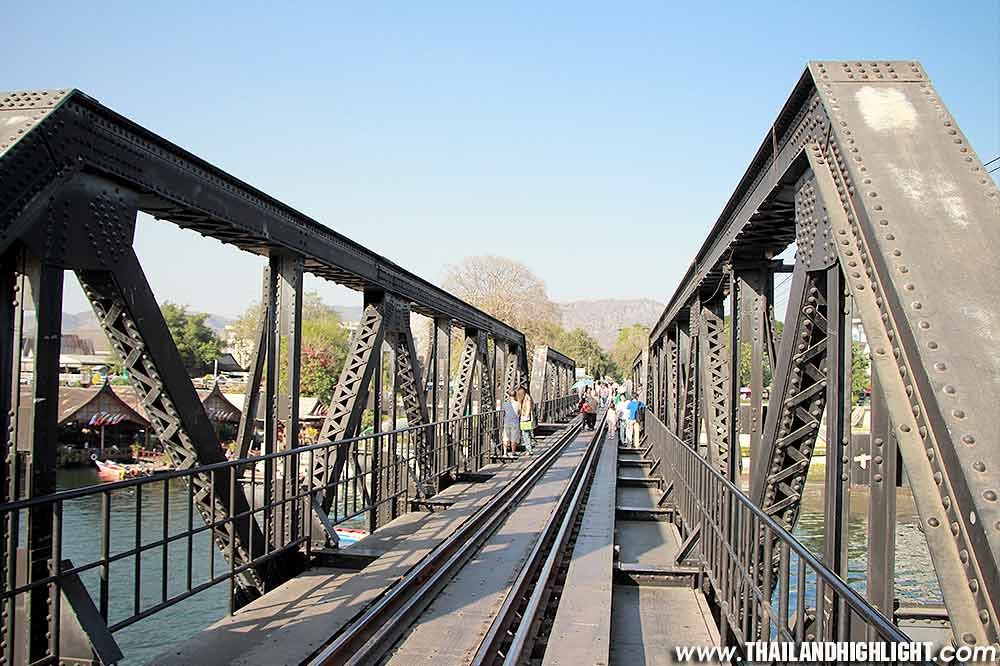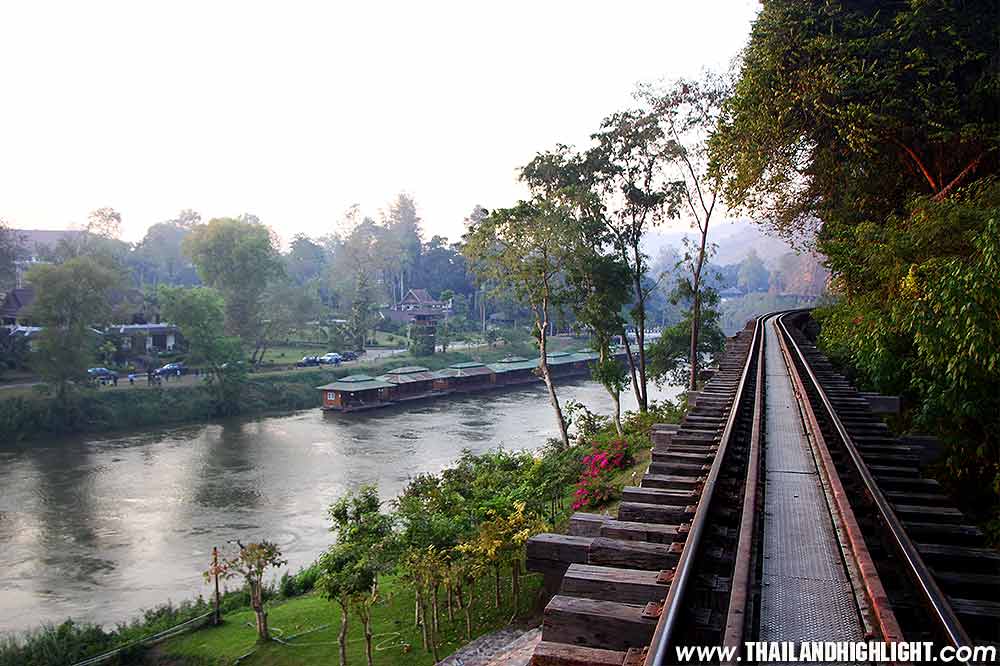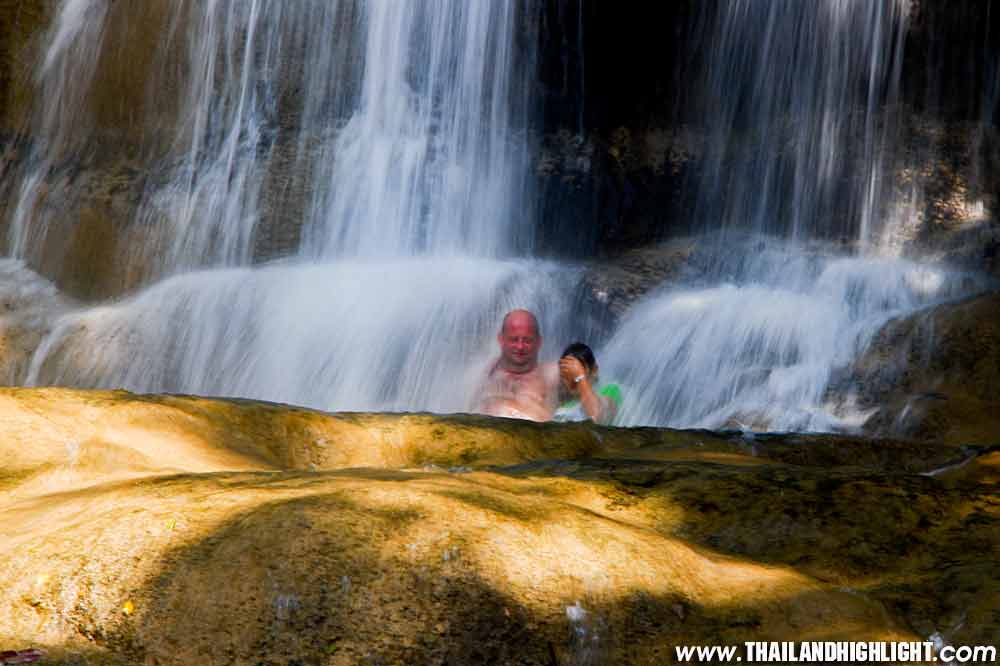 Kanchanaburi Tour Full Day Trip From Bangkok
Tour Code: BKKK1
Destination: Kanchanaburi Province
Start City: Bangkok
End City: Bangkok
Tour Type: Joint Tour
Duration: Full Day
Tour Departure : Daily
Riverkwai Tour 's Attractions
World War ll Cemetery
JEATH museum World War ll Cemetery Museum
Bridge Over the River Kwai
Train on the Death Railway
Saiyok Noi Water Fall
River Kwai Day Tour From Bangkok to Kanchanaburi
Tour Time : 06.30 Am. – 19.00 Pm.
06:30 Am. Pick up from Various Hotel in Bangkok, and leaved from Bangkok to Riverkwai
09:30 Am. Arrived in Kanchanaburi, then visit the allied prisoners of World War II Cemetery, who perished while building the Death Railway. After that visit to the See The JEATH museum World War II Museum and continue to Bridge over the River Kwai to look at surrounding. Take a ride through history on the Death Railway Train, passing lush forest scenery
11.45 Am. Time for traveling by train to see a long The Death Raiway. The most dangerous curving bridge. Which is built of wooden log along the mountain side constructed by the allied prisoners of the World War II
13:00 Pm. Arrived to Nam Tok train station and then take you for lunch at local restaurant
14:15 Pm. After lunch finish, our guide will take you for trip to Sai Yok Noi waterfall, enjoy to swimming and free for personal leisure about 30 minutes.
15:00 Pm. Departure from Sai Yok Noi waterfall for Bangkok.
19:00 Pm. Arrive Bangkok and transfer to your hotel in Bangkok
Kanchanaburi
Kanchanaburi is a captivating province that often remains overlooked by the bustling crowds of tourists. However, this hidden gem holds a rich tapestry of natural wonders and historical significance waiting to be explored. Boasting lush landscapes adorned with cascading waterfalls, tranquil rivers, and dense forests, Kanchanaburi offers an idyllic escape from the chaos of city life. But it is not just its natural beauty that sets this province apart; it also houses poignant reminders of the past.
Dress Code
Price/Person Adult : 1900฿ Child : 1600฿
* Child rate 3-9 year only
Tour Price included;
Hotel transfer round trip
English tour guide
Lunch
Admission fee
Tour excludes
How to use this tour?
After confirmed we will get TOUR VOUCHER to you by mail for guarantee booking
Please present either a printed or show on your mobile to the tour guide
TOUR VOUCHER is valid only on the tour date and time specified
Please be at your hotel lobby 10 minutes prior to your scheduled pick up time
In case traffic jam or transfer delay, please ring to us (hot line for call on tour voucher)