City Temple Tour Bangkok
City Temple Tour Bangkok, Temples in Thailand has over 26,000 Wats (Temples). this tour includes three of the most unusual Buddhist temples in Bangkok: Wat Trimitr with its invaluable Golden Buddha (5 ½ tons of solid gold). It is a fine example of Sukhothai art and was discovered by chance from a layer of stucco during construction of the temple Wat Po, the most extensive temple in Bangkok, with its colossal reclining Buddha largest and oldest with enjoy to see the Chedis of the Kings. Wat Benjamaborpitr, the White Marble Temple, one of the finest examples of Thai architecture and magnificent monastery was built with white Italian marble from Carrara.
City Temple Tour Bangkok Half Day Tour Sightseeing Tours
Bangkok half day tour, visit to 3 Most famous Buddha Temple Bangkok Thailand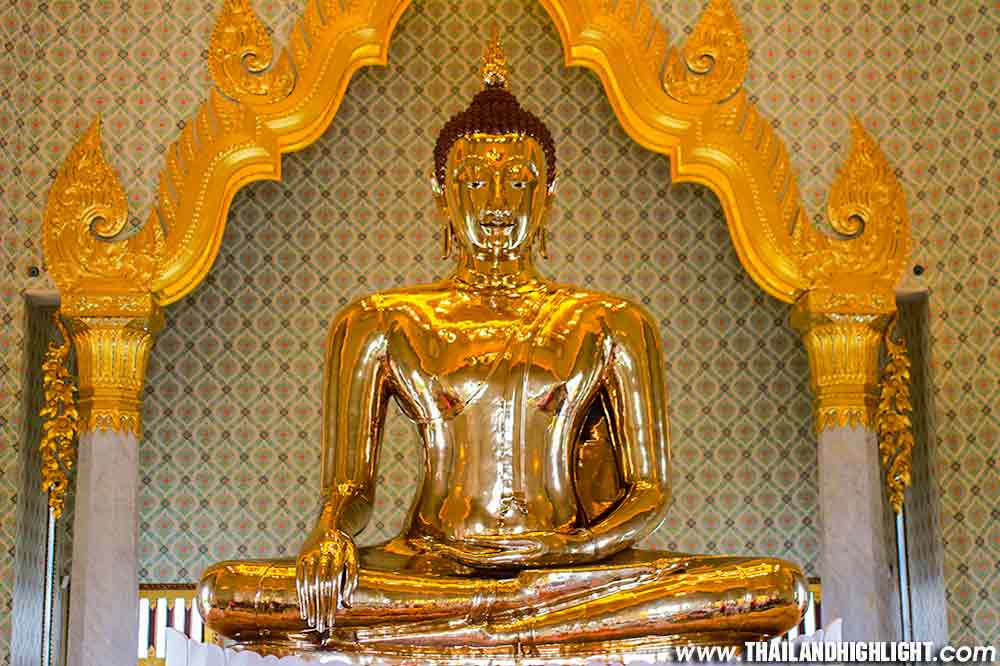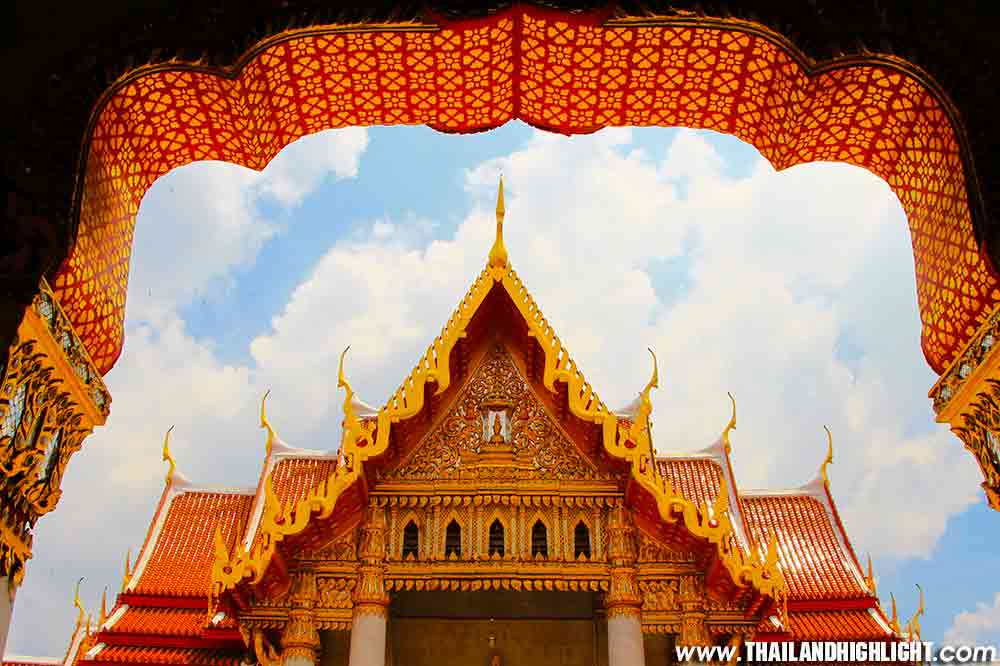 City Temple Tour Bangkok
Tour Code: BKKH2
Destination: Bangkok Thailand
Start City: Bangkok
End City: Bangkok
Tour Type: Joint Tour
Duration: Half Day (Morning & Afternoon)
City Temple Tour  Bangkok Highlights
See the 3 famous beautiful of Bangkok Buddhist temples
Golden Buddha at Wat Trimitr
Reclining Buddha at Wat Po
White Marble Temple at Wat Benjamaborpitr
China Town Bangkok City Views
Grand Palace Tour Bangkok, the Grand Palace adjoins Wat Phra Kaew in a common compound, and is where you will end up after exiting Wat Phra Kaew. Despite the proximity of the two, there's a distinct contrast in style between the very Thai Wat Phra Kaew and the more European inspired designs of the Grand Palace (the roof being the exception). The Grand Palace is nowadays used only for occasional ceremonial purposes and is no longer the royal residence. The present King Bhumibol (Rama IX) lives in Chitralada Palace (also closed to tourists), which is located not too far away in Bangkok's Dusit district. Though the interior of most of the buildings remain closed to the public Highlights of it are: Boromabiman Hall, built by King Rama VI and every king since has lived here at some time.
City Temple Tour Bangkok Itinerary
Morning Round Tour: 07.30 Am. – 12.00 Pm. and Afternoon Round Tour: 13.00 Pm. – 17.00 Pm.
07.45 Am. Meet our guide with driver at your hotel lobby in hotel central area of Bangkok
08.00 Am. Visit the largest golden Buddha image with 5.0 tons solid gold in Wat Trimitr.
08.30 Am. We will bring you and passing to Bangkok China Town with the Reclining Buddha image with 48 meter long and 15 meters High cover ink gold feat in Wat Po or Wat Pra Chetupon Vimolmangkalararm Rajvoramahaviharn.
10.00 Am. Visit Wat Benchamabopitr, the marble temple, constructed of marble from carara Italy.
12.10 Pm. Return back to the hotel in Bangkok.
Dress Code For City Temple Tour Avoid Wearing
Shorts, mini-skirts, short skirts, tight fitting trousers, tights, leggings.
Quarter length trousers.
Mid-riff showing or backless clothing.
No clothing with holes (for instance ripped jeans)
Low-cut clothing.
Bare chest in men.
Sleeveless shirts or vests. Only shirts or tops to cover your shoulders.
Sweat shirts, sweat pants, windcheaters, pyjamas and fisherman trousers.
Sandals and flip-flops without socks.
See-through shirts and blouses.
All shirtsleeves that are rolled up.
*Tourists who dressed as mentioned above you can borrow free clothes from Temple staff.
Tour Price/Person
Adult : 950 ฿
Child : 750 ฿
* Child rate 3-9 year only
Tour Price included;
Hotel transfer round trip
English tour guide
Admission fee
Tour excludes
How to use this tour?
After confirmed we will get TOUR VOUCHER to you by mail for guarantee booking
Please present either a printed or show on your mobile to the tour guide
TOUR VOUCHER is valid only on the tour date and time specified
Please be at your hotel lobby 10 minutes prior to your scheduled pick up time
In case traffic jam or transfer delay, please ring to us (hot line for call on tour voucher)