Floating Market Amphawa and Maeklong Railway Market Tour
Afternoon Bangkok halfday tour, Amphawa Floating Market Maeklong Railway Market Tour is combining tour from Bangkok to Maeklong railway market or Hoop Rom Market and Amphawa floating market at Samut Songkhram province. enjoy to take a boat for see the beautiful fireflies as they shimmer and sparkle hypnotically avobe the water in Amphawa canal
Maeklong Railway Market & Amphawa Floating Market Tour
visit Maeklong Railway Market or Train Market the Umbrella Market and Amphawa Floating Market , take boat at night and view the fireflies " Tour available only Friday, Saturday,Sunday"
Amphawa Floating Market Maeklong Railway Market Tour
Tour Code: BKKHA3
Destination: Ratchaburi province Thailand
Start City: Bangkok
End City: Bangkok
Tour Type: Joint Tour
Duration: Half Day Tour
Tour Time : 12.50 Am. – 21.00 Pm.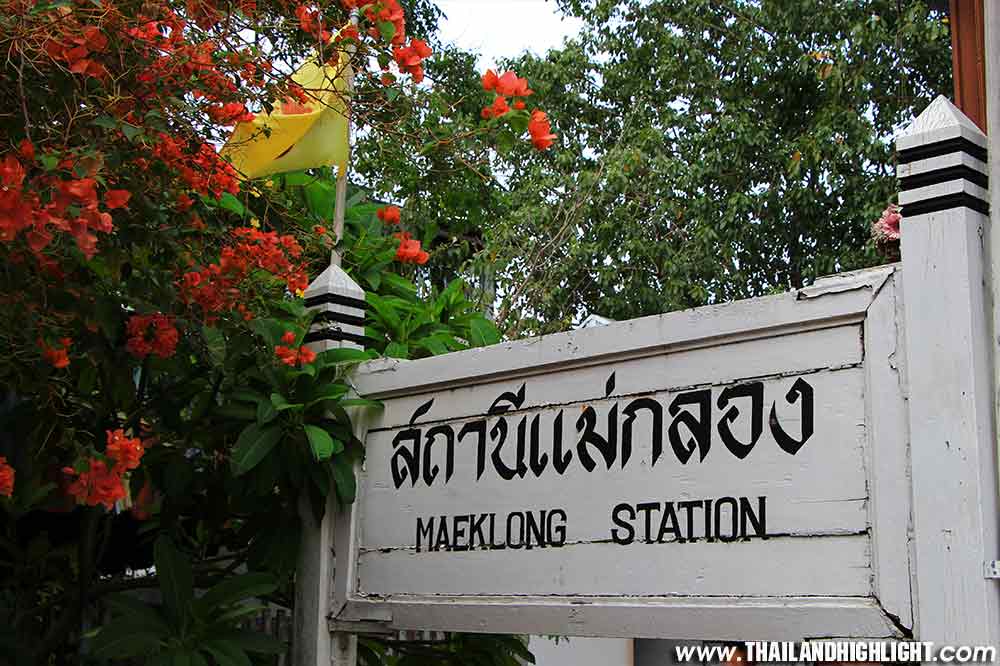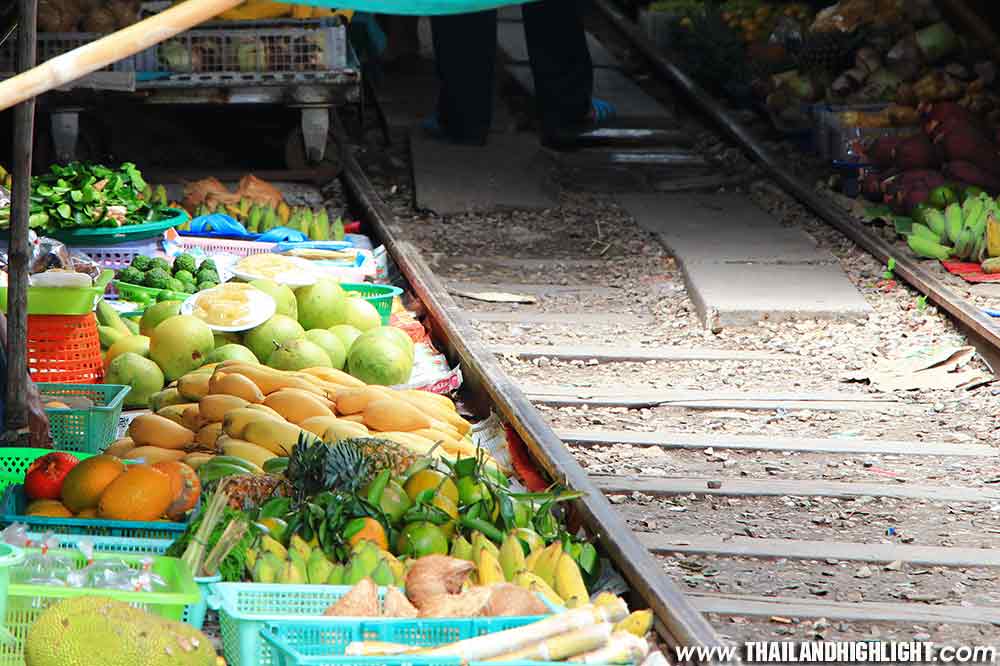 Maeklong Railway Market
Mae Klong Railway Market is a short railway line connecting Mahachai and Mae Klong. Market vendors set up umbrellas or tarpaulins to protect themselves from the sun. Sheds are attached to the train tracks where visitors can walk and shop. As each signal sounds for an oncoming train, chaos ensues: vendors scramble to close umbrellas and tarpaulins and remove any merchandise blocking the oncoming bullet train. Once the train has passed, the umbrellas and towels will be reopened as the goods are returned to their usual place beside the train tracks. Therefore, the market is referred to as the Hoop Rom (Umbrella) market. This practice is typical of vendors and locals, but not for tourists, who are sure to find the scene exciting and entertaining on any visitor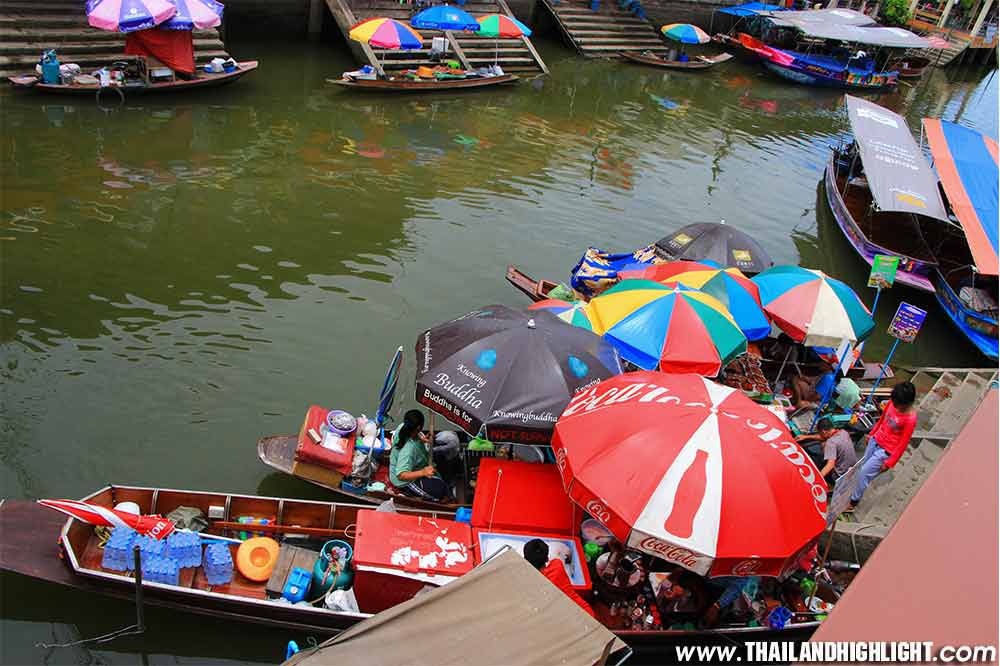 Amphawa Floating Market
This floating market is one of the famous floating markets in Thailand, ancient and very popular with tourists. This floating market is also one of the main tourist attractions in Samut Songkhram province near by Bangkok and not far from Bangkok, the Amphawa market is packed with tourists every Friday and Sunday who come to admire the canal views or eat delicious food. All visitors can buy seafood, local Thai sweets or souvenirs for friends and family. Visitors can also take a boat to experience the sights and lifestyle along the Amphawa canal, best one ac is Take Boat at night and view the Fireflies
Amphawa Floating Market 's Attractions
See the famous Amphawa floating market
Traditional Thai houses & life style
Take boat at night and view the Fireflies
Maeklong Railway Market 's Attractions
Train Umbrella Market, The Folding Umbrella in Market
locals live
Traditional Thai market
Selling fresh vegetables, food and fruit etc.
Tour Itinerary
12.30 Pm. Meet our guide with driver at your hotel lobby in hotel central area of Bangkok
13.10 Pm. Departure from Bangkok to Train Market or Umbrella Market
14.30 Pm. Arrive at Train Market, relaxing and time waiting for see the trian pass market and enjoy to take a photos with the train and market
16.00 Pm. Arrive the Amphawa Floating Market, walking and travel around market
18.30 Am. Time for take boat at night and view the Fireflies, when ready at meeting point and then take a boat for see the beautiful fireflies as they shimmer and sparkle hypnotically avobe the water
19.30 Pm. Depart from Amphawa floating market to Bangkok
21.00 Pm. Arrive Bangkok and sent you back to your hotel in Bangkok
Dress Code
Tour Price
Price/Person Adult : 1900 ฿ Child : 1400 ฿
* Child rate 3-9 year only
Tour Price included;
Hotel transfer round trip
English tour guide
Admission fee
Tour excludes
Personal expense
Meals
Tour optional : Private paddle boat in canal
How to use this tour?
After confirmed we will get TOUR VOUCHER to you by mail for guarantee booking
Please present either a printed or show on your mobile to the tour guide
TOUR VOUCHER is valid only on the tour date and time specified
Please be at your hotel lobby 10 minutes prior to your scheduled pick up time
In case traffic jam or transfer delay, please ring to us (hot line for call on tour voucher)