Fly Board Pattaya
Best one of extream sport in Pattaya with Fly Board Pattaya,Thailand. Experience a notable feeling of free flight and adrenaline that you can feel inside the air and in the water. The sturdy waft of water emanating from the jet ski into the block with shoes permits you to bounce like a seagull and soar out of the water like a dolphin in the sea world.
Great Expericence FLYBOARD PATTAYA for an exhilarating experience and the best spot for beginners!, Fly like a bird, dive like a dolphin.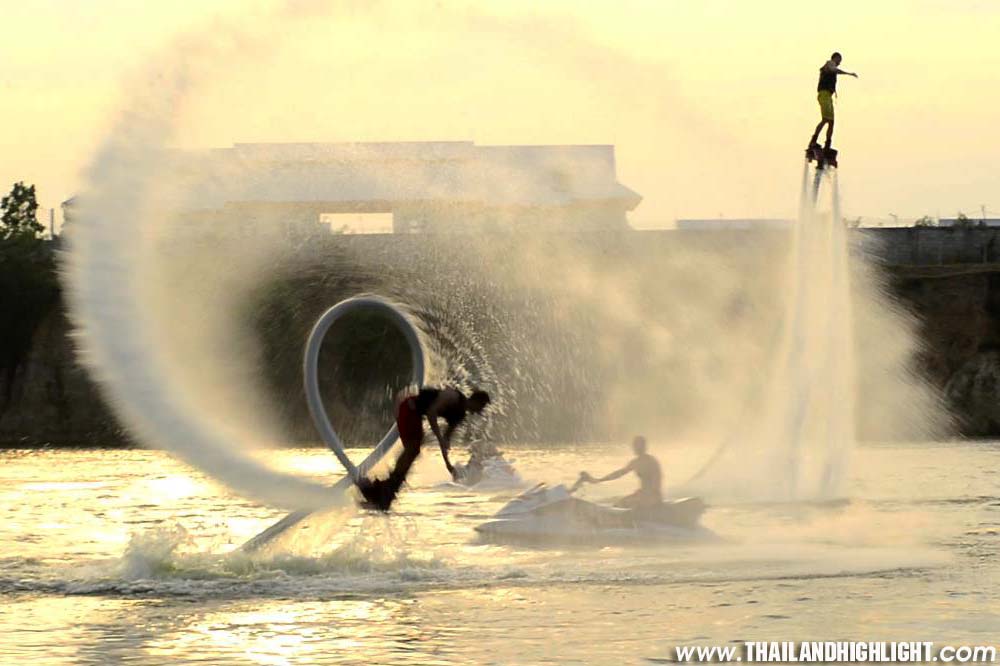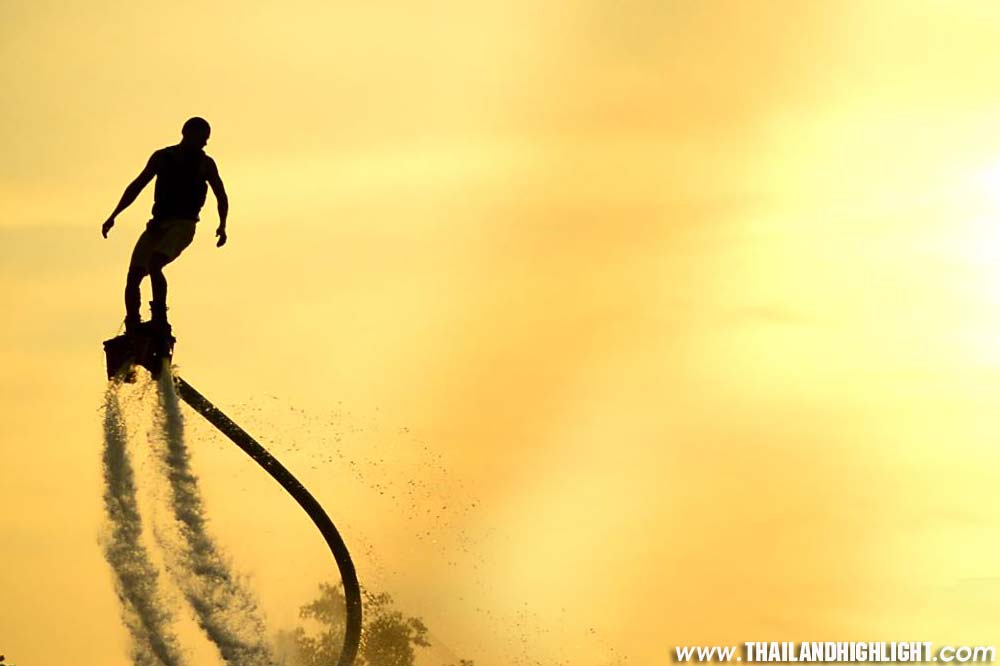 Fly Board Pattaya
Tour Code: PTY34
Destination: Pattaya
Start City: Pattaya
End City: Pattaya
Tour Type: Joint Tour
Duration: Halfday
Tour Departure: Daily
Fly Board Pattaya
The hit of season, a novelty in the acute international "Flyboard in Pattaya ". In 2012, the arena noticed the first real, excellent flight on the feet, like "Iron Man". It was possible with imaginative invention referred to as Flyboard, by Franky Zapata, world champion in aqua-bikes. The creation represents shoes, hooked up on a unique board and related to the personal watercraft with a hose. All this creates two effective flow of water directly under your feet. It's lets in you to fly up to 15 meters height over the water, do many beautiful kinds of tricks, dive like a dolphin and etc. We are satisfied to provide you to enjoy the flyboard, this incredible creation of Franky Zapata, with our crew in Pattaya. We love and do Flyboard from the day of his birth. Welcome to the sector of excessive sports.
Trip Attractions
Fly out of the water up
Swimming under water
What you expect to this trip?
Eesy to learn 90% of people start to fly on the first try
Experience the complete freedom of flight like a bird, dive like a dolphin
Full equipment, jackets, experienced instructors
 Open Hour
Morning Round  10.00 Am. – 13.30 Pm. Afternoon Round : 14.30 Am. – 17.30 Pm.
Tour Itinerary;
09.00 Am. (Morning ) 13.00 Pm.(Afternoon round ) : Pick up from your hotel Pattaya city. Drive to Flyboard Pattaya Station. Welcome Instruction before flying you will get detailed information with your instructor how to safely control your Flyboard. Enjoy to flying with Flyboard within 20 minutes you will fly on flyboard, and will get incredible experience and the feeling of freedom. flying water board, hovering like a hen and diving like a dolphin, and feeling like a I-ron man Super hero on the movies
14.30 Am. (Morning ) 18.00 Pm.(Afternoon round ) :  Arrived at your hotel in Pattaya city.
Dress Code
Price /Person
Adult : 2900 ฿
Age limit: 16 and older, by weight, there are no restrictions.
Tour price included;
Round trip transfer in Pattaya
20 Minutes flyboard
Free water
Instructor
Insurance
Tour excludes
Lunch
Personal expense
Video capture on camera Go Pro 3+ photographing 950 ฿.
Other optional or other tour & than mentioned in the program
Free transfer with as hotel area bellow;
North Pattaya
Central Pattaya
South Pattaya
Transfer extra Charge 100 Bhat for out of hotel area as bellows;
Phra Tamnak
Thappasit Road and Thappaya Road
South Pattaya Soi 1-16
Jomtien Beach Soi 1-8
Naklua Soi 1-16
How to use this tour?
After confirmed we will get TOUR VOUCHER to you by mail for guarantee booking
Please present either a printed or show on your mobile to the tour guide
TOUR VOUCHER is valid only on the tour date and time specified
Please be at your hotel lobby 10 minutes prior to your scheduled pick up time
In case traffic jam or transfer delay, please ring to us (hot line for call on tour voucher)