Ayutthaya World Heritage Tour
This morning, we will bring you to Ayutthaya province  near by Bangkok with Ayutthaya world heritage Tour from Bangkok by Road. Enjoy to see to 5 famous tourist attractions place of Ayutthaya such as; the beautiful Palace in Bang pa-in " Summer Palace", Big Pagoda at Wat yai chai mongkhon King Naresuan the great commanded that the pagoda be built to celebrate the victory of his combat on elephant back, Wat Phra Sri Sanphet is important and out standing monastery is located in the Grand palace compound like Grand Palace Bangkok in present now, 42 meter long Reclining Buddha image at Wat Lokayasutharam and last place visit famous Buddha's head in the banyan tree roots at Wat Maha That, then lunch in Ayutthaya and back to Bangkok in afternoon.
Ayutthaya World Heritage Tour from Bangkok by Road
  Experience Ayutthaya World Heritage Tour by road from Bangkok travel to Ayutthaya province, enjoy to see 5 most popular attraction places in Ancient city.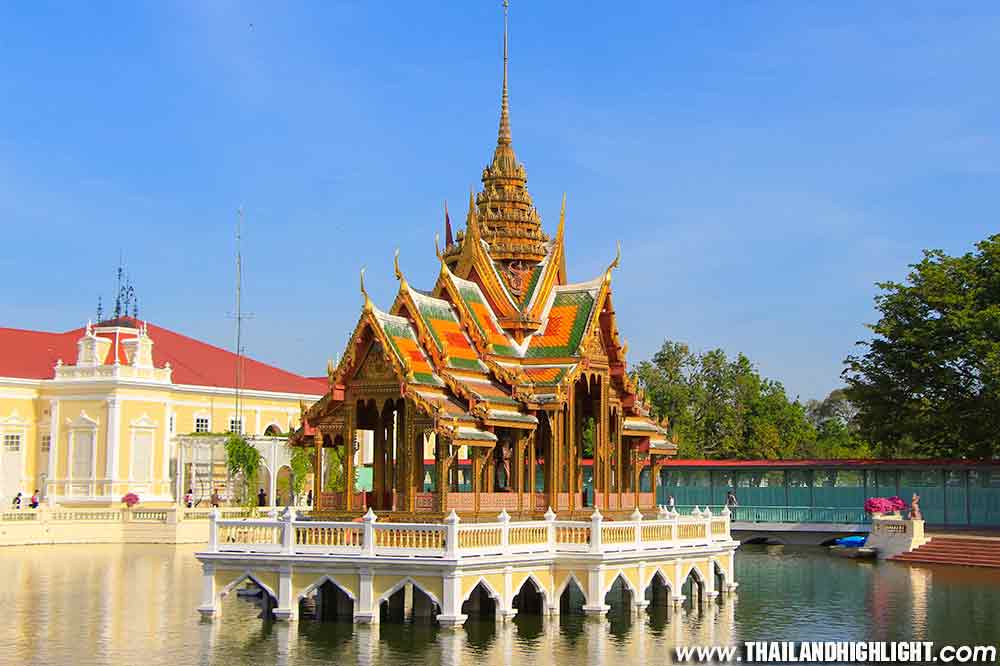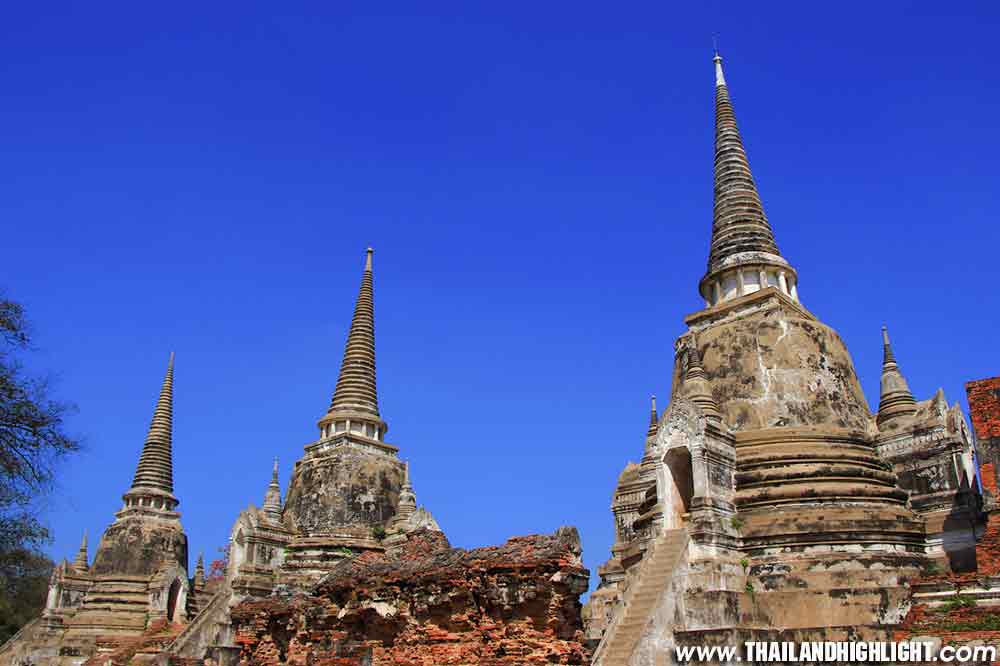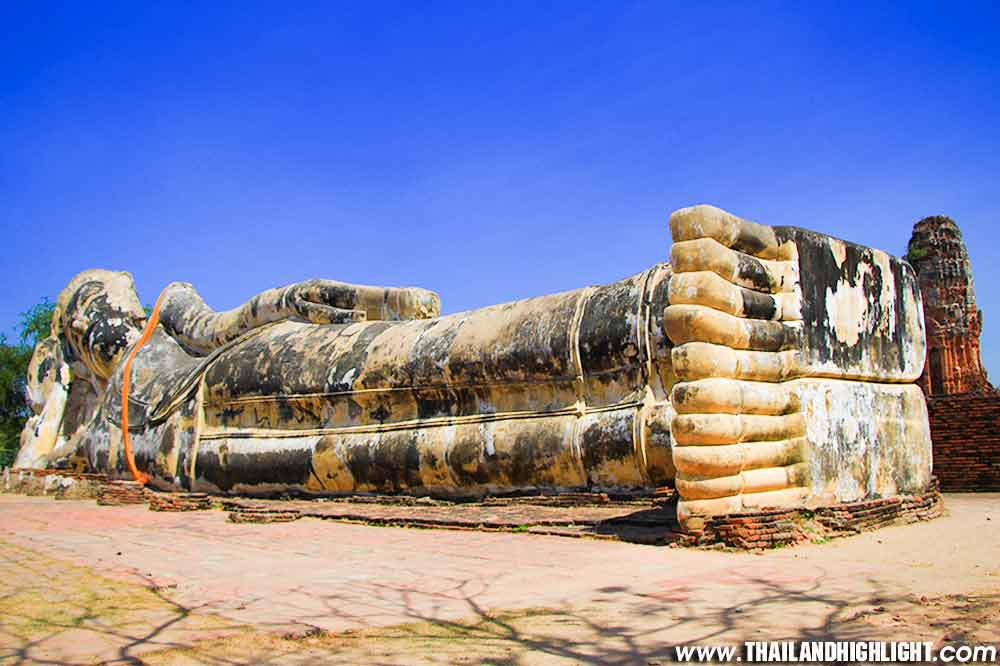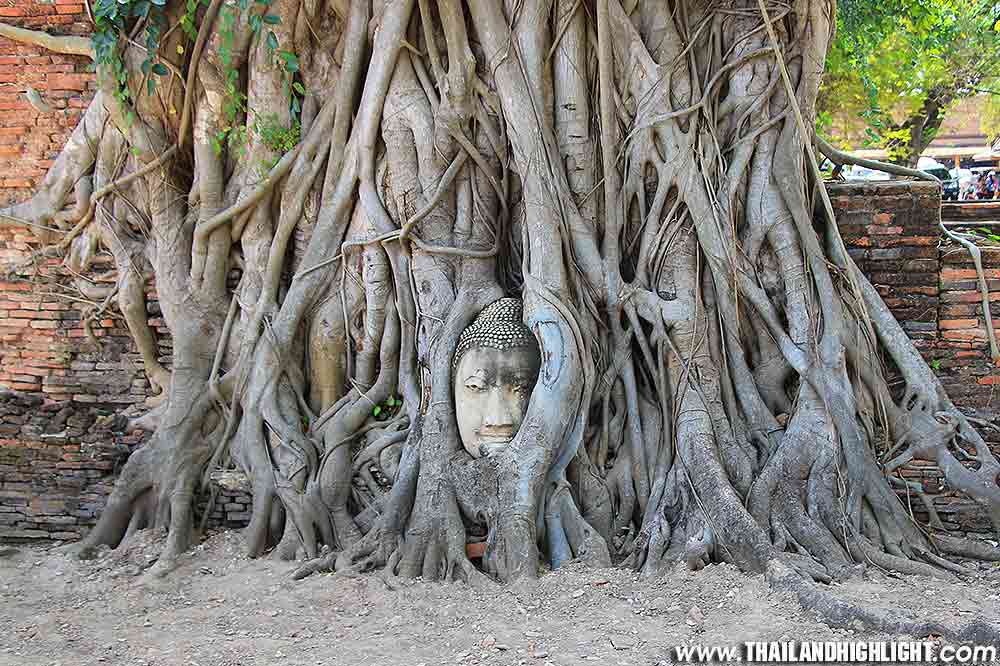 Ayutthaya World Heritage Tour from Bangkok by Road
Tour Code: BKKF15
Destination: Ayutthaya
Start City: Bangkok
End City: Bangkok
Tour Type: Joint Tour
Duration: Full Day
Tour Departure : Daily
Ayutthaya Tour 's Attractions
Beautiful Summer Palace Bang Pa-in
Big Pagoda Wat Yai Chai Mong Khon
Wat Wat Lokayasutharam
Distinctive Pagodas Wat Phra Sri Sanphet
Large reclining Buddha image Wat Lokayasutharam
Iconic image of Buddha head in the banyan tree Wat Mahathat
Ayutthaya World Heritage Tour from Bangkok by Road
Tour Time : 06.30 Am. – 16.00 Pm.
06.30 Am. Pick you up from hotel in Bangkok
07:30 Am. Bus departure from Bangkok by air–conditioned coach with English speaking guide.
09:00 Am. Arrival at Bang Pa-In, visit the beautiful Summer Palace of King Rama V with its mixture of Thai, Chinese and Gothic architecture such as Aisawan Thiphya-At, Warophat Phiman, Wehart Chamrun, and many interesting in this palace.
10:00 Am.Visit Wat Yai Chai Mongkhon, see the ancient big pagoda, this pagoda is monastery of auspicious victory from King King Naresuan
11:00 Am. Our guide will bring you for see largest  reclining Buddha made by brick and covered with plaster approximately 42 meters long.
12:00 Am. Arrived Wat Mahathat, see to famous Buddha's head in the banyan tree roots, this place is one of popular place for visitor , must to see ,when travel to Ayutthaya.
13:30 Pm. lunch in Ayutthaya by buffet lunch and relaxing in a few minus, then leave for Bangkok
16:00 Pm. Arrived Bangkok , then transferred you back to your hotel in Bangkok.
Ayutthaya
Ayutthaya Province is one of Thailand's historical and majestic highlights for visitor,  must to see. The old capital of Thailand, then known as the Kingdom of Ayutthaya, Phra Nakhon Si Ayutthaya was a glorified as one of the biggest cities in Southeast Asia and a regional power for 417 years. The Kingdom of Ayutthaya reached its apex in terms of sovereignty, military might, wealth, culture, and international commerce in the 16th century, when the Kingdom's territory extended into and beyond present-day Laos, Cambodia, and Myanmar. Ayutthaya had diplomatic relations with Louis XIV of France and was courted by Dutch, Portuguese, English, Chinese and Japanese merchants. Today Ayutthaya is one famous place of visitor, when travel to Thailand.
Ayutthaya Tour Dress Code
No shorts
No flip flops, slippers or open toe shoes.
Shoulders must be covered
T-shirts are permitted
No culottes or 3/4 pants
No figure hugging clothes
Price/Person
Adult : 1900฿
Child : 1600฿
* Child rate 3-9 year only
Tour Price included;
Hotel transfer round trip
English tour guide
Buffet lunch
Admission fee
Tour excludes
How to use this tour?
After confirmed we will get TOUR VOUCHER to you by mail for guarantee booking
Please present either a printed or show on your mobile to the tour guide
TOUR VOUCHER is valid only on the tour date and time specified
Please be at your hotel lobby 10 minutes prior to your scheduled pick up time
In case traffic jam or transfer delay, please ring to us (hot line for call on tour voucher)