Pattaya Dolphinarium Tour
Enjoy to see the best dolphin show in Pattaya,Thailand  with Pattaya Dolphinarium New Dolphin Show in Pattaya. Amazing experience like a rare encounter to get very close with the most adorable ocean creatures? Presently you can at the dolphin day appear at the Pattaya Dolphinarium.
Kick back and appreciate as you and your family watch these stunning creatures perform tumbling, charming stunts, and vivid ad lib. Get ready to be stunned, enlivened, and to grin.
Welcome to the European dolphin show in Pattaya,Thailand. Incredible, intelligent, acrobatic, and charming sea mammals can't wait to meet you!,cone  and enjoy to see the show of a lot dolphins in aquariums of Dolphinarium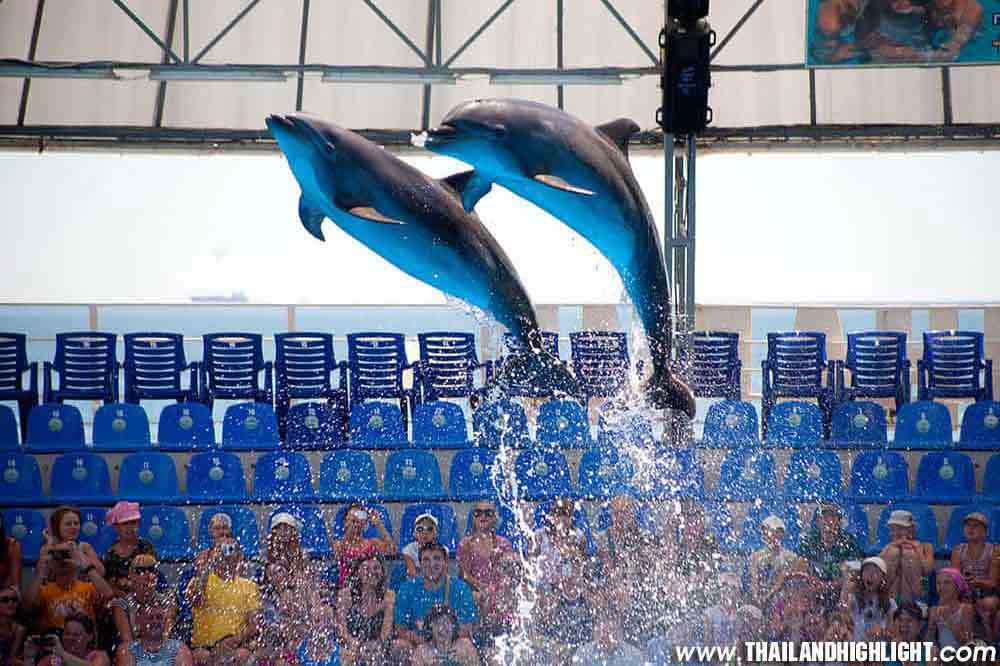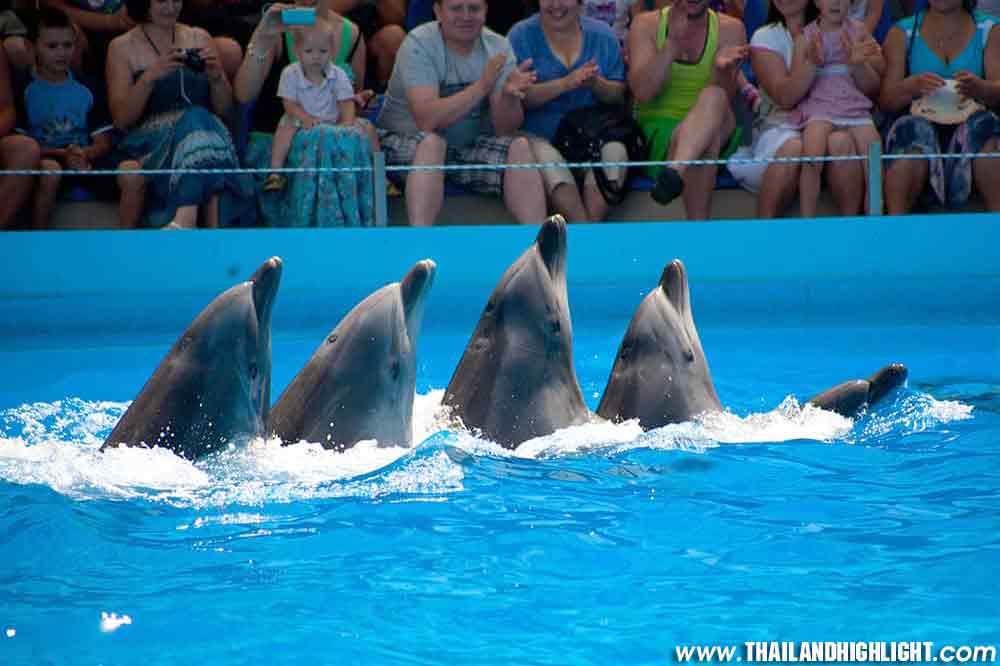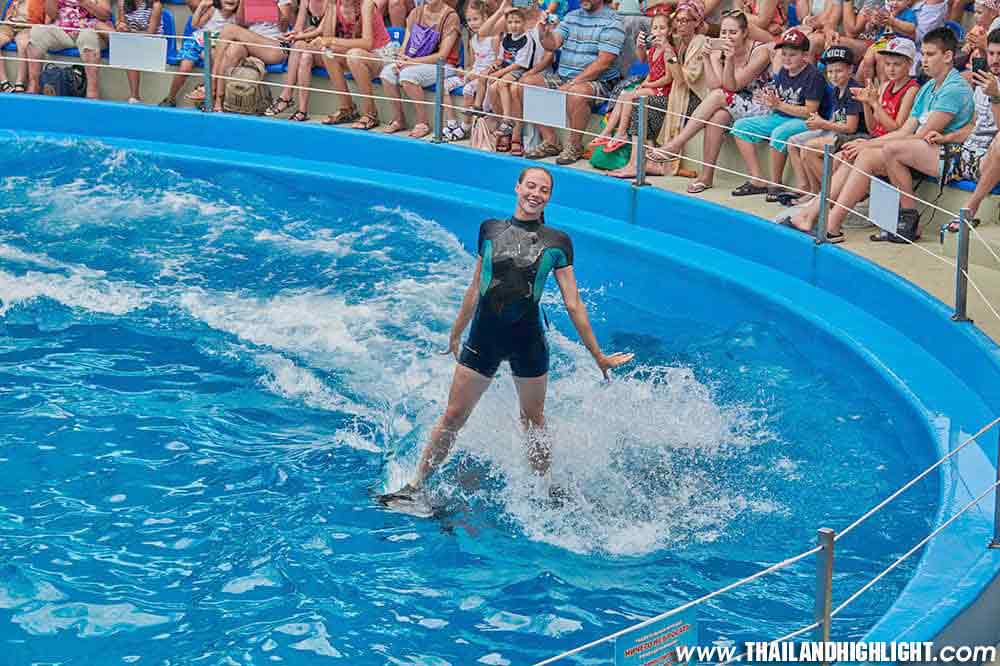 Pattaya Dolphinarium New Dolphin Show in Pattaya
Tour Code: PTY7
Destination: Pattaya
Start City: Pattaya
End City: Pattaya
Tour Type: Joint Tour
Duration: Half Day
Tour Departure: Daily
Pattaya Dolphinarium 's Attractions
Explore the Dolphin World Pattaya
A fun to see great dolphins show, duration: 50 minutes
Many activity inside
Pattaya Dolphinarium
The dolphinarium is located in Pattaya and is home to South American seals and Bottle nose Dolphins. These creatures are supremely talented aquatic athletes, artists, models, and therapists. Yes, that's right, these dolphins and seals really are great amazing show. Amazing experience, you will have a unique opportunity to see the most popular adorable seal show in Thailand. The seal couple are some of the most romantic animals you will see and enjoy with themes at Dolphinarium in Pattaya Thailand.
Pattaya Dolphinarium Option
Swimming with dolphins
Gift certificates
Program «Become a dolphin trainer
Birthday party at the dolphinarium
Photos with dolphins on your camera
Photos with seal on your camera
Dolphin World Pattaya Show Time
Dolphinarium Hours: Six days per week (closed Wednesday) Time:  10.00 Am. – 16.00 Pm.
10.00 Am.
13.00 Pm.
16.00 Pm.
Dress Code
VIP Seats/Person
Adult : 1100 ฿
Child : 700 ฿
Deluxe Seats/Person
Adult : 800 ฿
Child : 500 ฿
Regular Seats/Person
Adult : 600 ฿
Child : 400 ฿
* Child' refers to guests whose height is between 80 – 120 cm regardless of age. For guests' height under 80 cm shall refer to 'Infant,' which can enter the show free of charge under an adult's supervision with no seats provided.
Tour price included;
* Please come at least 45 – 30 minutes before the show starts.
Swimming with dolphins
Price : 5000 ฿ / Person
Tour price excluded;
Hotel transfer in Pattaya
Personal expense
Pattaya hotel transfer Charge 200 Bhat 
North Pattaya
Central Pattaya
South Pattaya
How to use this tour?
After confirmed we will get TOUR VOUCHER to you by mail for guarantee booking
Please present either a printed or show on your mobile to the tour guide
TOUR VOUCHER is valid only on the tour date and time specified
Please be at your hotel lobby 10 minutes prior to your scheduled pick up time
In case traffic jam or transfer delay, please ring to us (hot line for call on tour voucher)