Experience Bangkok bike classical 3-hours bicycle tour half day travel by bike trip explore Chinatown's narrow alleyways, markets, and backstreets as well as the charming local areas of Thonburi, Bangkok. Nowadays referred to as the 'living part of Bangkok.
This 3-hour bicycle tour will show you the REAL Bangkok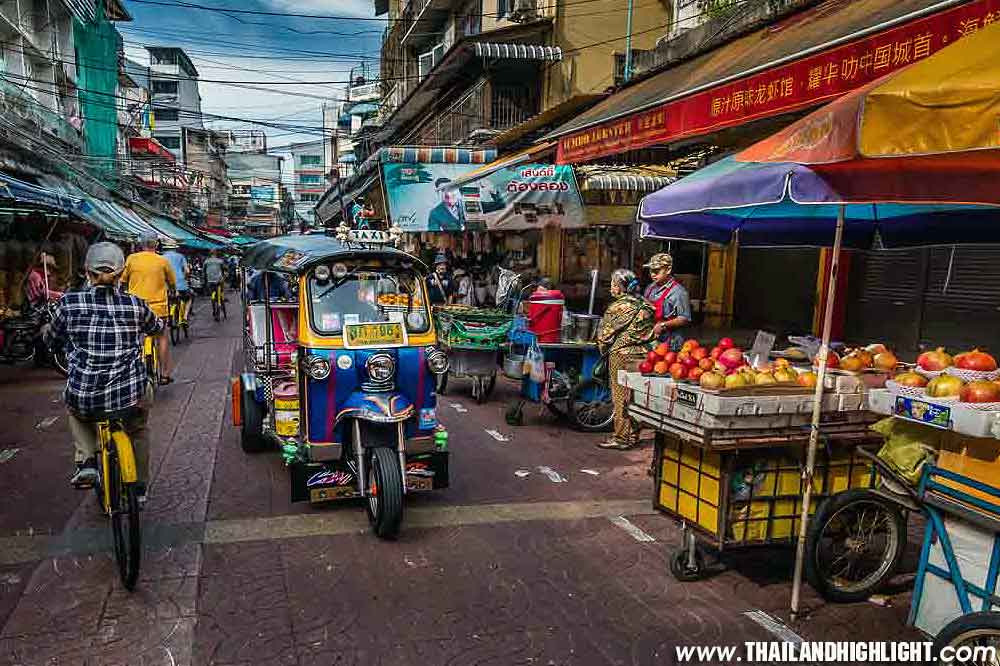 Bangkok Bike Tour is starting in the heart of Chinatown, our bicycle trip explores its frenetic marketplace environment. Winding via slim alleyways, our senses come alive with the sights, sounds, and scents of a network in motion. We'll byskip with the aid of using shophouses promoting the entirety from Buddhist amulets to recycled truck engines. Locals worshiping at hidden temples, ritual paper burnings, and the omnipresent spirit residence show proof of a way of life centuries within side the making.
Then crossing the Chao Phraya River with majestic views of the Bangkok city skyline behind us, affter that visit Thonburi, the historic third capital of Thailand. Contrasting chaotic Chinatown, peaceful elements of local Thai life abound as we cycle through diverse residential communities. Inquisitive smiles and friendly greetings reinforce the feeling we have truly left the "beaten path" and are now experiencing the REAL Bangkok .
Bangkok Bike Classical 3 Hours Bicycle Tour
Tour Code: COT02
Destination: Bangkok
Start City: Bangkok
End City: Bangkok
Tour Type: Joint Tour
Tour departure: 08.00 Am. and 14:00 Pm.
Duration: 3 hrs.
Distance ~ 12km.
Food : Refreshing drinks & snacks en route
Check in : River City Sri Phraya
Very impressive bike tour through the Bangkok city. You will seen native places and hidden attractions of Bangkok, which we probably could not see without a local person. In addition, this tour is also very funny and entertaining
Price 1200 Baht
Price Included
Experienced local guides
Customized city bike
Child/adult helmets (if desired)
Refreshing drinks & snacks en route
Ferry boat river crossing
Exclude: Hotel transfer