Calypso Cabaret Show Bangkok @ Asiatique The Riverfront.
Best ladyboy show Bangkok, Calypso Cabaret Show Bangkok has chosen by tourists to be the best show in town for over 35 years. Best ladyboy show Bangkok, you would experience Thailand's vibrant drag culture. Within and hour, you would get to see great talented ladyboys perform lip-syncing, over the top, sass infused entertainment as well as fierce impersonations. it's definitely a must watch to The Calypso Show Bangkok
---
Calypso Bangkok Show Time: 19:30 PM. – 21:15 PM.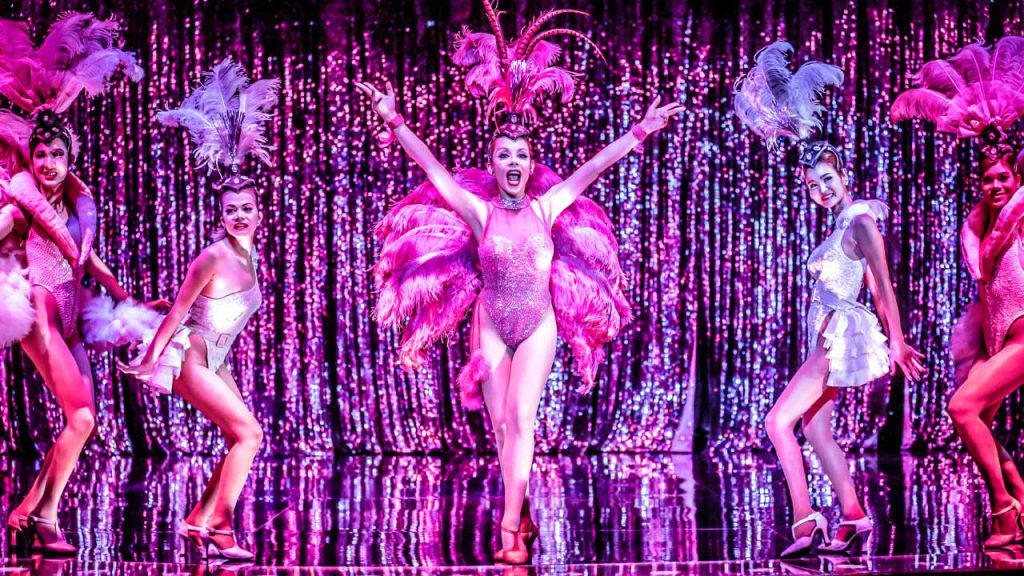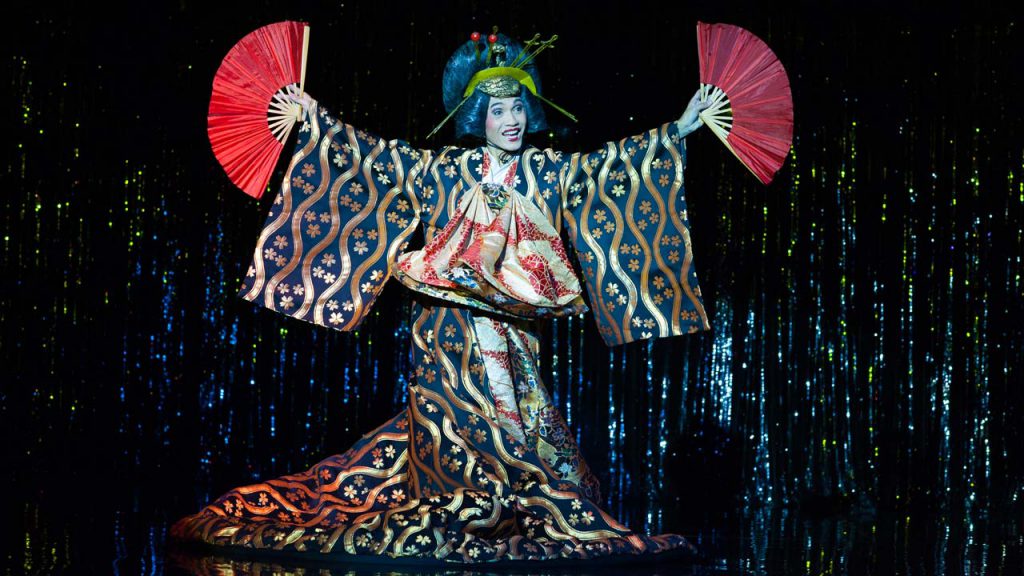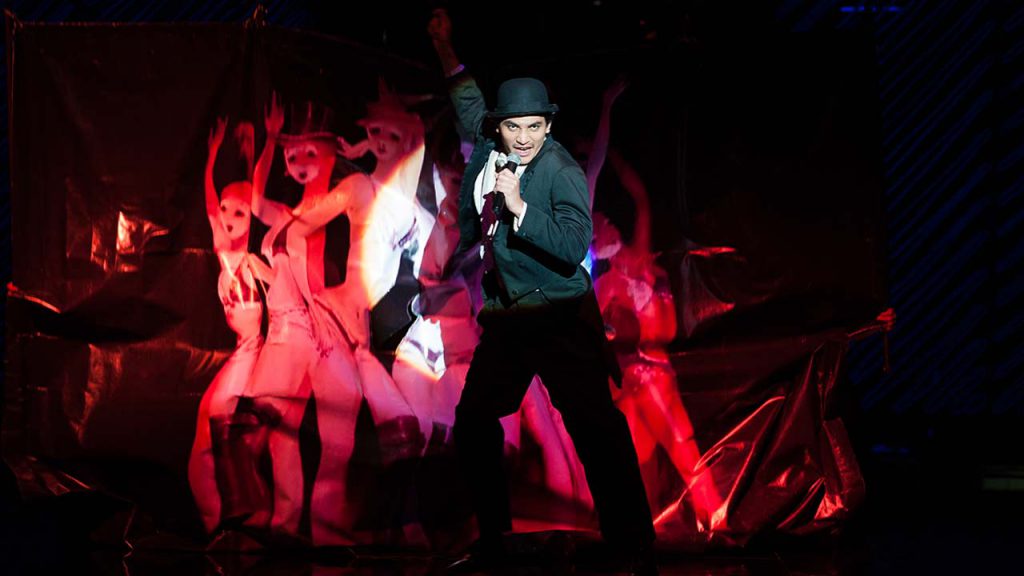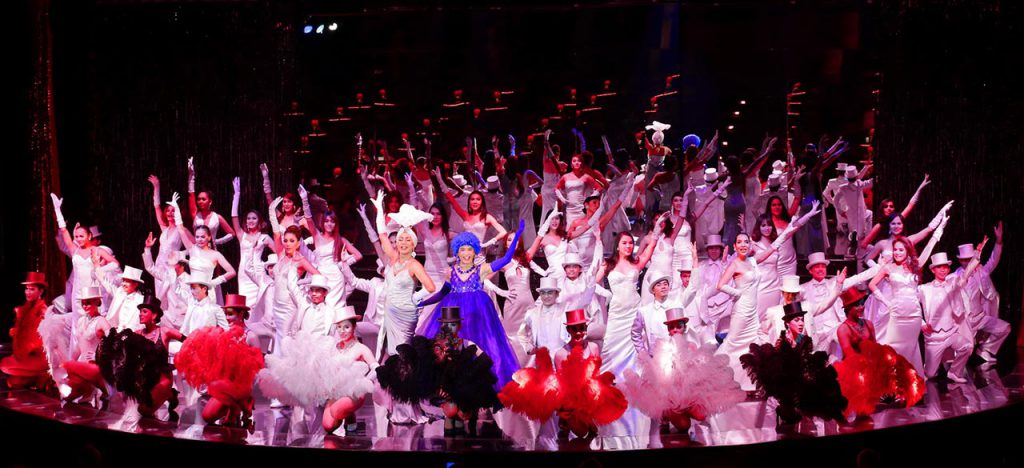 ---
Dress Code
Calypso Cabaret Ticket Price
Adult : 1100.- Baht
Price Included;
---
Tour Code TKKN11
Calypso Cabaret Booking
BOOK NOW!

---
Calypso Bangkok
Calypso Cabaret Show Bangkok since 1988. Each caters to Korean, Chinese, Japanese, Malaysian, Indonesian, European and American audiences. Different languages, religions, traditions, attitudes, mentalities at CALYPSO. Impossible to avoid a clash, sometimes a clash of cultural weights. CALYPSO artists are transgender people, born boys who have been transformed to look like women by their true need to live as women.
transgender shows usually impress with similar performances, with the staff adorned lavishly in costumes, feathers and sequins. Only one man disappears under the influence of decoration and effect. The story of CALYPSO is an arduous attempt to free ourselves from this cliché, to fill the stage with rigorously trained and educated bodies and minds, passionate and free, the beauty and excitement of individual talents in music, rhythm and dance, without ever becoming stereotyped meet expectations of how and how. should look like as a program. With this pure Calypso Cabaret Show Bangkok quality mantra, we passionately fight against prejudices: class, style and taste.
---
Shows of Calypso Bangkok
OPENING SHOW : THE CLASSICAL OPENING WITH CLASSICAL MUSIC, GLAMOUR AND FEATHERS ON TOP.
ELVIS SHOW : THE LEGEND REBORN AT CALYPSO WITH JOY, SPEED AND OUR BEAUTY GIRLS.
ARIRANG SHOW : A KOREAN TALE OF LOVE AND BROKEN HEART. A TALE OF FINDING HOPE IN BEAUTY AND LOVE.
CHINA BALLAD SHOW : THE CHINESE TALE OF POWER AND LUST TO WIN. NOBODY GIVES IN BUT ONE IS THE LOSER.
RIHANNA IN BANGKOK SHOW : WE ARE PROUD TO PRESENT THIS MAGNIFICENT WOMAN IN ALL HER MIGHT OF BODY AND SOUL. A FEAST FOR YOU.
INDIA SHOW : A KALEIDOSCOPE OF MUSIC, LIFE, COLOUR AND PEOPLE – WE ADORE THE MUSICAL WORLD OF INDIA.
GEISHA SHOW : SECOND TO NONE – INFATIGUEABLE, INFECTIOUSLY WITTY – OUR INCOMPARABLE COMEDIAN AS A RAVING JAPANESE GEISHA.
MISTY SHOW : THIS WE DON'T TRY TO DESCRIBE. YOU'LL SEE ONE OF THE BEST IN A RAVISHING RENDITION OF WHAT WE CALL SHOW POWER A FIRE WORK.
ALL THAT JAZZ SHOW : AND WE DARE AGAIN FUNKY SASSY UNINHIBITED JOY WITH A HEFTY LOAD OF SPOOF AND IRONY.
HAVA NAGILA SHOW : HARDLY ANY OTHER SONG IS CELEBRATED AND INTERNATIONALLY ENJOYED AS THIS HAVA NAGILA – ASKING YOU AND US TO JOIN, REJOICE, AND ENJOY LIFE TOGETHER.
SAMMY SHOW : WE SHOW WHAT YOU CAME TO SEE: THE NATURAL PHYSICAL BEAUTY OF CALYPSO GIRLS ACCOMPANIED BY THE SPARKLING CHARMES OF SAMMY'S. I GONNA LIVE TILL I DIE!
DELLA SHOW : ANOTHER SIGNATURE PRODUCTION FROM OVERLOAD TO NATURAL. WE STRIP DOWN CLICHÉS TO THE BARE NATURAL BEAUTY OF THE HUMAN BODY – OUR STATEMENT.
---
Calypso Cabaret Address
ASIATIQUE THE RIVERFRONT (WAREHOUSE 3)
Theater address: 2194 Charoenkrung 72-76 Rd., Prayakrai, Bangkorlaem, Bangkok 10120 Thailand
Calypso Cabaret at Asiatique The Riverfront Map