Loy Krathong Dinner Cruise Viva Alangka Bangkok
Where to celebrate Loy Krathong in Bangkok?. if you loogking for some place for Loy Krathong in Bangkok,Thailand. Loy Krathong Dinner Cruise Viva Alangka Bangkok on the Chaophraya river,come and enjoy onboard Viva Alangka Cruise Bangkok on Loy Kratong Night with Thai – international buffet & seafood, enjoy to see great views, breathtaking perspectives of Royal Grand Place The emerald Buddha temple, Wat Arun Temple,many beautiful Buddhist temple, The Rama VIII Bridge, and other beautiful of river abstractions along the river. The  Viva Alangka Cruise will drop of at Asiatique Riverfront Pier.
Experience Loy Krathong Dinner Cruise onboard Viva Alangka Cruise Bangkok night dinner cruise on the Chao phraya river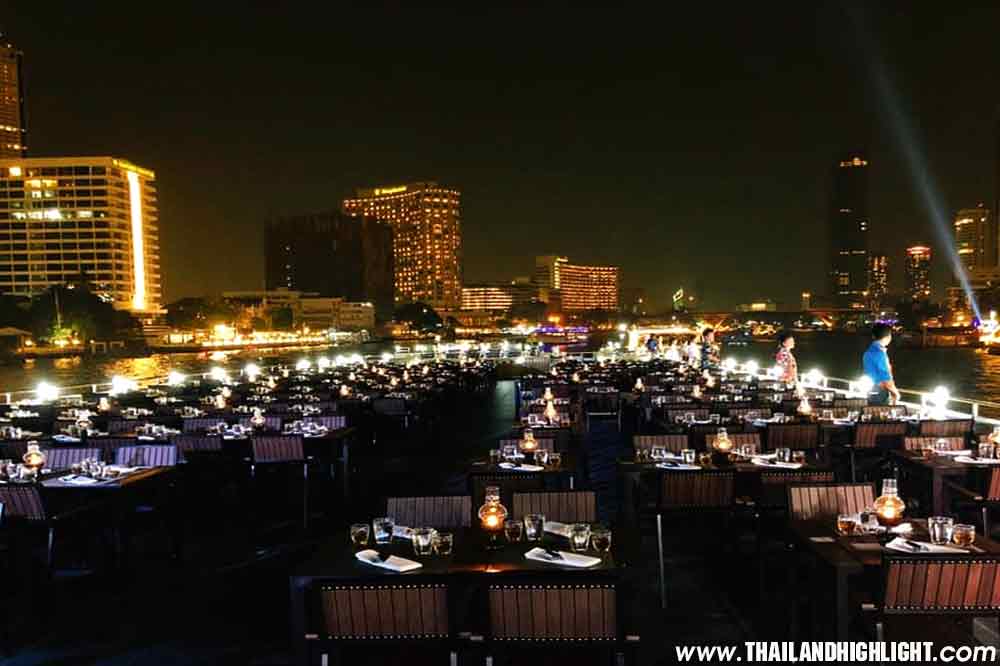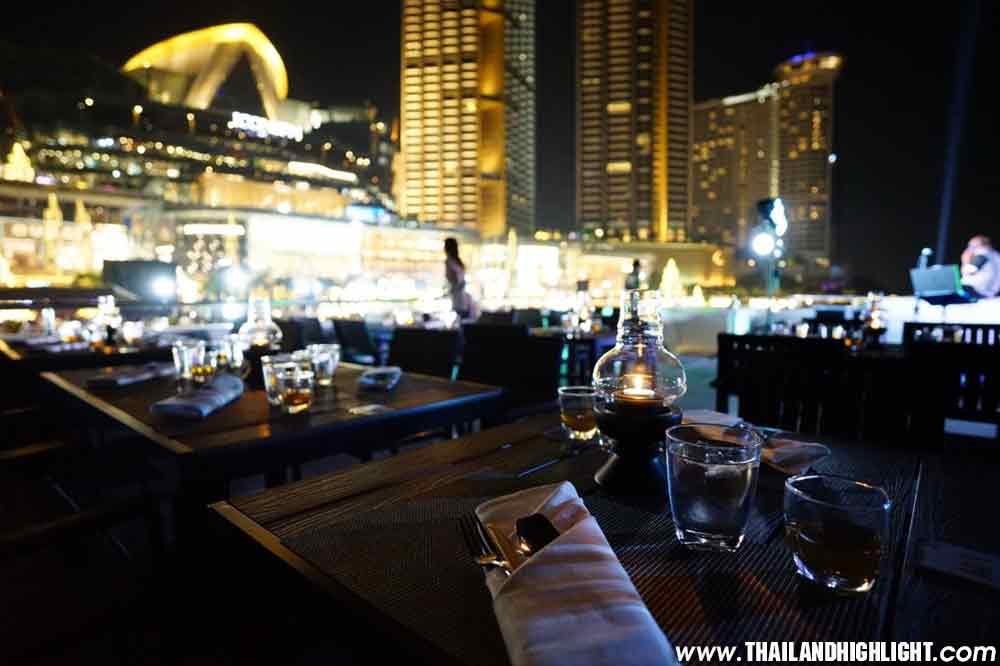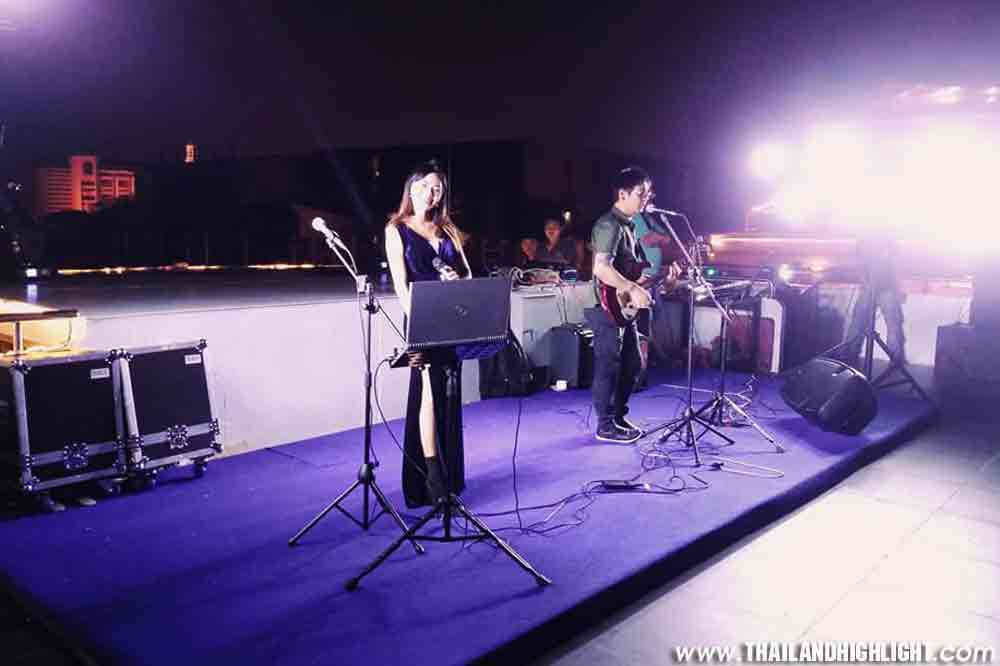 Viva Alangka Cruise Bangkok
Tour Code: BKKNL01
Destination: Bangkok
Start City: Bangkok
End City: Bangkok
Tour Type: Joint Tour
Cruise Capacity : 500 Persons
Type of Dinner Menu :  Thai -International Buffet & Seafood
Check in time: 18.00 Pm.
Cruising time: 19.15 Pm.
Cruise Pier Drop-Off: Asiatique Riverfront Pier
Chao Phraya River Tourist Attractions
Asiatique the riverfront
The Holy Rosary Church
Santa Cruz Church
Wat Kalayanamit Woramahawiharn
Temple of Dawn Wat Arun
Grand Palace The emerald Buddha Temple
Rama 8 Bridge
River Hotel 5-Star
Icon Siam
Pier Cruise & Departure Time
Asiatique riverfront pier
Check-in 18:00-19:00 Pm.
Cruise departure 19.15 Pm. Return back 21.45 Pm.
ICONSIAM pier
Check-in 18:30-19:30 Pm.
Cruise departure 20.00 Pm. Return back 22.00 Pm.
Cruise Itinerary
18.00 Pm: Check in cruise 's counter at Asiatique riverfront
20.00 Pm: Cruise departure from the Asiatique riverfront pier to ICONSIAM
20.15 Pm:  Enjoy to see Thai classical dance show then time in your dinner underneath the candle light with
"Live music" by expert professional Filipino singers singers in a romantic atmosphere taste of our worldwide buffet dinner and sea food elegantly arrange from appetizer to main direction and finishing with desserts in your eating satisfaction. Great views to see scenery night of Chao Phraya river, the most important river of Thailand.
See breathtaking views of ancient buildings that lay alongside the Chao phraya river.
21.30 Pm: Loy krathong activities onboard, then floating your Krathong to the Chaophraya river
22.00 Pm. Arrive the Asia tique riverfront, have a good night.
Viva Alangka Cruise Bangkok
Experience special Chao phraya Bangkok Dinner Cruise on Loy Krathong Night by Viva Alangka Cruise Bangkok, you will experience watching Bangkok's ancient landmarks at the hours of darkness alongside both side of the Chao Phraya River including The Royal Grand Palace, The Temple of Dawn and The Rama VIII Bridge. Moreover, you will revel in fun enjoyment with International music done through English song by live band.
 Thai -International & Seafood Buffet Dinner Menu
Appetizer 
Could cuts
Chicken cream sauce
Grilled pork neck spicy salad
Papaya Salad with dried shrimp
Deep-fried chicken wings with sauce
Shrimp paste spicy dip
Salad 
Italian dressing
Caesar dressing
Creamy dressing
Thousand dressing
Ham Salad
Soup
Spicy Soup with Shrimps
Corn Cream Soup
Hot savories
Grilled chicken with Thai herbal
Stir-friend fish with celery
Stir-fried sea foods with yellow curry powder
Fried rice noodles with Shrimps
Spaghetti chicken or seafood or white cream sauce salmon and ham
Baked potato with cheese
Fried rice with eggs
Steamed rice
Seafood
New Zealand mussels
River prawns & sea food sauce
Fresh salmon & Crab roll
Stuffed Squid
Soup
River prawns spicy soup
Mushroom cream soup or lobster bisque
Craving corner
Honey roasted Ham or Roasted beef
Japanese corner
Salmon sashimi
Crab Stick
Sushi
Japanese Steamed eggs
Seafood on ice corner
River Prawns
New Zealand Mussels
Desert
Assorted Thai desserts
Assorted cake
Creme brulee
Panna cotta
Seasonal fresh fruit
Hot Drink
Remarks; Menu is subject to change as appropriate
Viva Alangka Cruise Dress Code
Price/Person
Adult : 1200฿
Child : 1100฿
* Child rate 3-9 year only
Tour Price included;
Welcome Drink
Thai-International Buffet & Seafood
Thai dance, Live Music Band
One Krathong for couple
Cruise trip along the Chaophraya river
Tour excludes
How to use this tour?
After confirmed we will get TOUR VOUCHER & Pier Map details about check in point to you by mail for guarantee booking
Please present either a printed or show on your mobile to VIVa Alangka Cruise Counter at ASIATIQUE The Riverfront
TOUR VOUCHER is valid only on the tour date and time specified
After check in already, please arrive at the pier, and waiting for at least 10 minutes prior to the scheduled departure time
Just inform you that, Loykratong day in Bangkok, it rather traffic jam and Icon Siam piers will be very busy. Please be punctual. No refund for people who arrive late and miss boarding
What is the Loy Krathong Festival?
Loy Krathong Festival Thailand, that originated within the ancient Sukhothai Kingdom around 800 years ago, is one in all the largest festivals in Thailand. The word loy in Thai means that 'to float' and krathong interprets to 'basket or boat', that the which means of Loy Krathong is 'float a basket'.
A Kra Thong may be a little lotus-shaped boat historically made up of banana leaves and embellished with flowers. within the center of the Krathong, there are traditionally three sticks of incense and a lit candle, and alternative things like hair and coins.
How to celebrate Loy Krathong festival?
On the evening of the festival, Thai folks gather around rivers, lakes, and canals to unleash lotus-shaped baskets or krathongs as the simplest way to provide because of the divinity of water (called Pra Mae Khongkha) and provoke forgiveness for victimisation an excessive amount of water or contaminating it. Nowadays, it's additionally a way to urge eliminate negativity gathered throughout the previous year and welcome chance within the returning year.Buddha, celebrate the tip of the time of year
Loy Krathong Activities
The night of Loy Krathong Day is one of the maximum picturesque gala's in Bangkok. It's whilst humans collect round lakes, rivers and canals to pay respects to the goddess of water with the aid of using freeing lovely lotus-formed rafts,
Loy Krathong Day this year is on Friday 19, November 2021